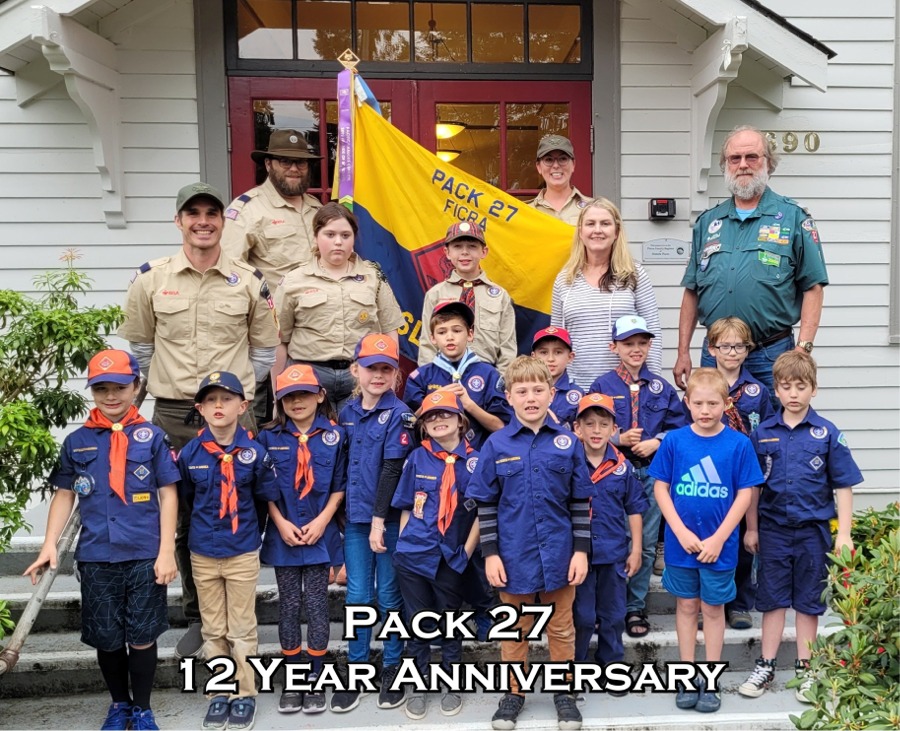 Our group meets on the 2nd and 4th Tuesdays of the month, at 6:30 PM. Den meetings are on the 2nd Tuesday and Pack meetings are held at the Nichols Community Center on the 4th Tuesday of the month. The Pack meetings are a family affair, where we present awards.
Since 2011, Fox Island's Cub Scout Pack 27 has been growing steadily, and currently has 27 registered members. Sponsored by FICRA, they meet twice a month at the Nichols Community Center on Fox Island.
We also have field trips and outings periodically, such as Snow Tubing, hikes, sleepovers and camping.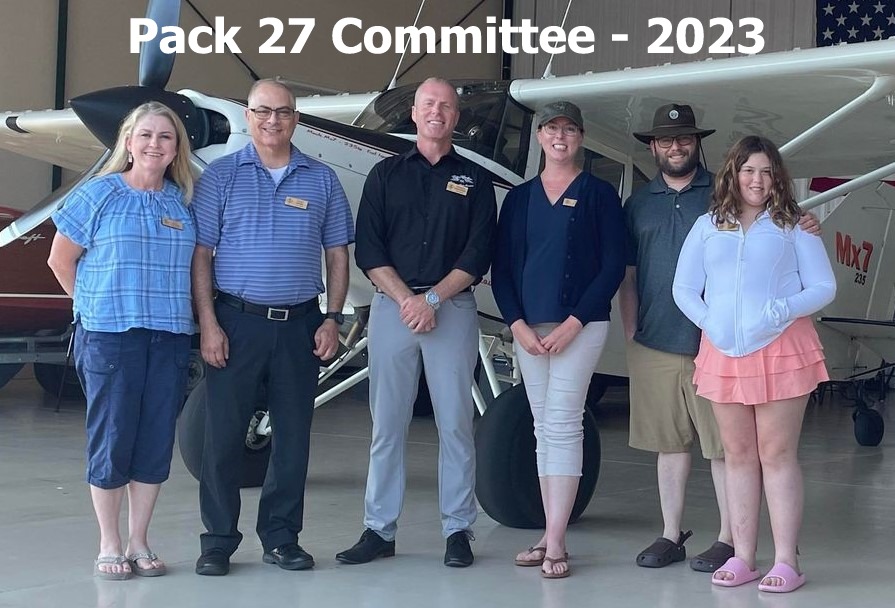 Pack 27's Committee, 2023.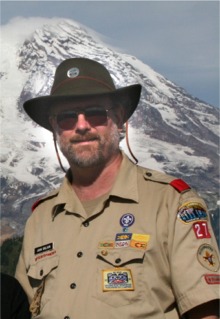 Founder John Ohlson
Cub Scout Pack 27 was formed in November, 2011 with 7 boys by founder John Ohlson, as a part of his Woodbadge training course. Pack 27 serves the Voyager Elementary and Artondale Elementary School students who live on Fox Island and the surrounding Gig Harbor area.
Founder's Vision:
"To have a fun, exciting Pack that goes on regular outings, supports the advancement of its members and leaders, and is a high-quality organization that boys and girls want to be a part of."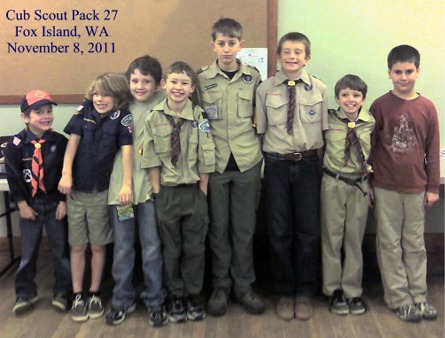 First Pack Meeting, November 8, 2011
Contact Us for More Info
Join Pack 27 Online Today!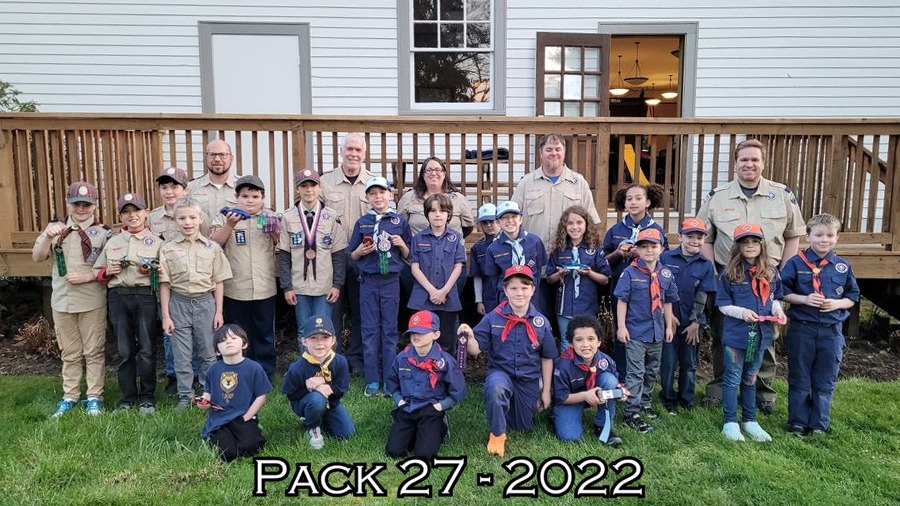 Pack 27 Celebrated it's 11 year anniversary in 2022.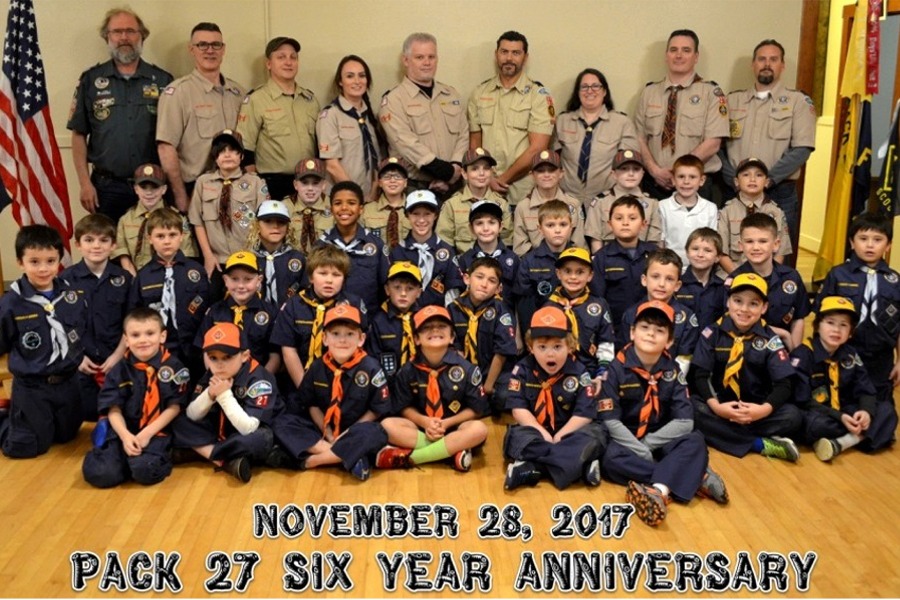 Pack 27 Celebrated it's 6 year anniversary on November 28, 2017.
We graduated our first three Webelos Cubs to Boy Scouts in June 2012, each having earned the Arrow of Light award. Fourteen more boys earned their Arrow of Light from 2013-2017, and all joined our Boy Scout Troop 27 at the conclusion of their Cub Scout experience.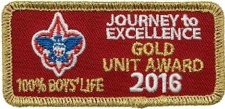 We strive to make boys and girls experience in Scouting an exciting, memorable and rewarding adventure. Since starting out in Cub Scouts in 2003, we have graduated over 40 Webelos with Arrow of Light awards, and have 37 Eagle Scouts in our Troop 27 Boy Scout Troop. Since 2005, all of our Scout units have earned the Quality Unit/Journey To Excellence Award.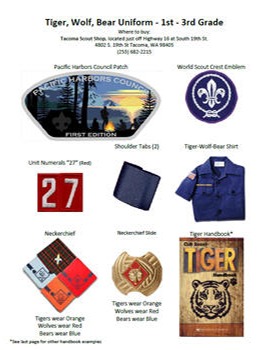 Download the Pack 27 Cub Scout Uniform Buying Guide