Pack 27 serves the Voyager Elementary School students who live on Fox Island and the surrounding area.
What Do Cub Scouts Do?
---
Calling all Lions, Tigers, Wolves and Bears!
Pack 27 is now recruiting boys from Kindergarten to 5th grade for the 2017 - 2018 school year, for boys who live on Fox Island and Gig Harbor. Girls of the same age groups will be able to join in 2018. If you have a daughter who will be in Kindergarten to 5th grade in 2018, contact us for more information about how to join.
Cubmobile races, pinewood derbies, bike riding, swimming, field trips, summer camp, canoeing, camping and more, are all part of the things that Cub Scouts do. The Cub Scout program serves boys in the 1st through 5th grade, in a multi-year program that teaches our youth good citizenship, responsibility, conservation, outdoor skills, family involvement and the value of achievement, but most of all we have FUN!.
Meetings are held the 2nd and 4th Tuesday of the month, at the Nichols Community Center, located at 690 9th Ave, Fox Island.
Contact Us for More Info about how to join Cub Scouts
Download the Pack 27 2017-18 Meeting Schedule and Info Sheet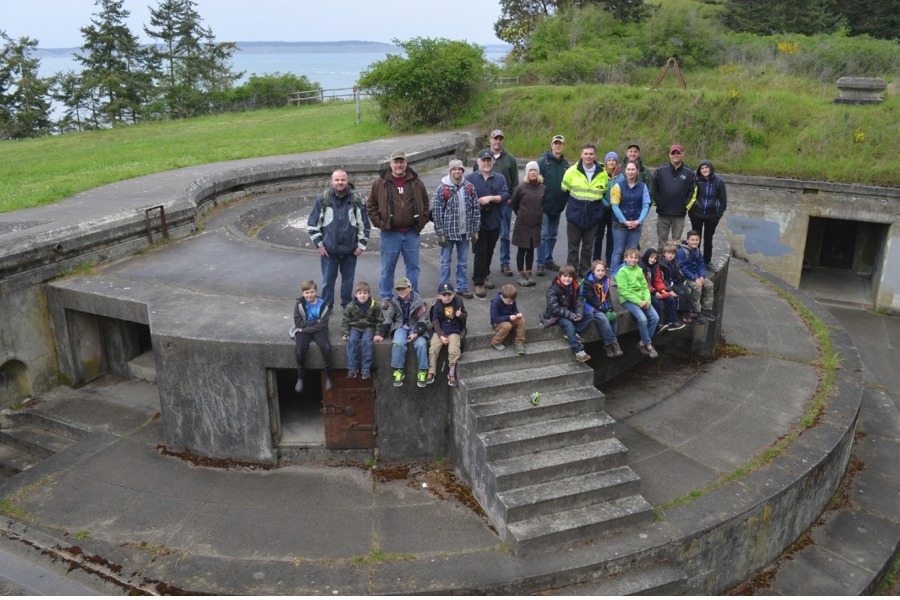 Camping and Exploring
Pack 27 goes on some awesome camping trips every year. This trip was to Fort Worden State Park, where the boys camped out near the beach, and explored the old gun batteries and other structures, while on a hike around the Fort. Other trips include the Ape Caves, Manchester State Park, day camp and Summer Camp at Camp Thunderbird, and more.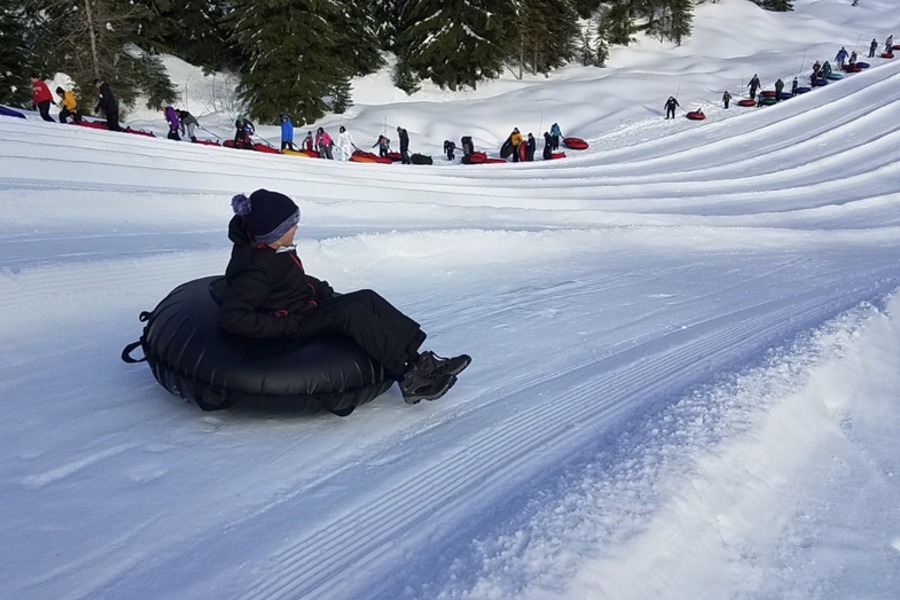 Snow Tubing and Winter Activities
The Cub Scouts make an annual trip to Snoqualmie Pass to do snow tubing, a fun event for the whole family! Scouting does not take time off during the winter though, we have a year-round activity program that includes the Fall Festival, Mom & Me and Lad & Dad cabin camping, Scout night at Zoolights, and more.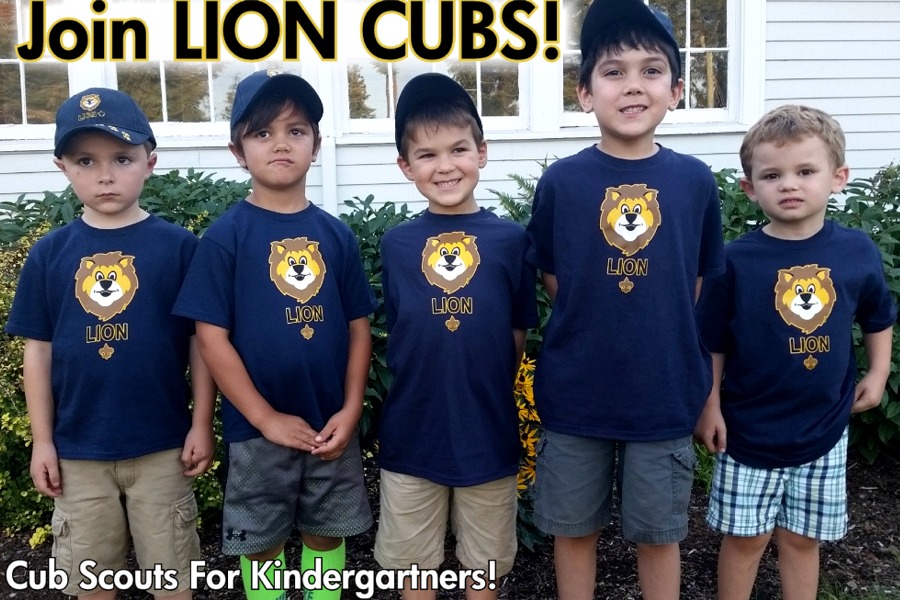 Lion Cubs For Kindergartners
The Lion Cub program is a new Scouting program for Kindergarten boys. Like all Scouting programs, it weaves the concepts of character development, leadership skills, personal fitness, and citizenship into activities that are age-appropriate and fun.
The activities introduce the family to Cub Scouting, and provide an exciting way for the little guys to explore the world around them. The program will fuel their imagination, creativity and fun as they experience the growth Scouting can provide.
At the end of the kindergarten year, Lions will "graduate" into Cub Scouting as a Tiger – where even more fun and adventure will await! Download the 2018 Lion Cub Program info sheet.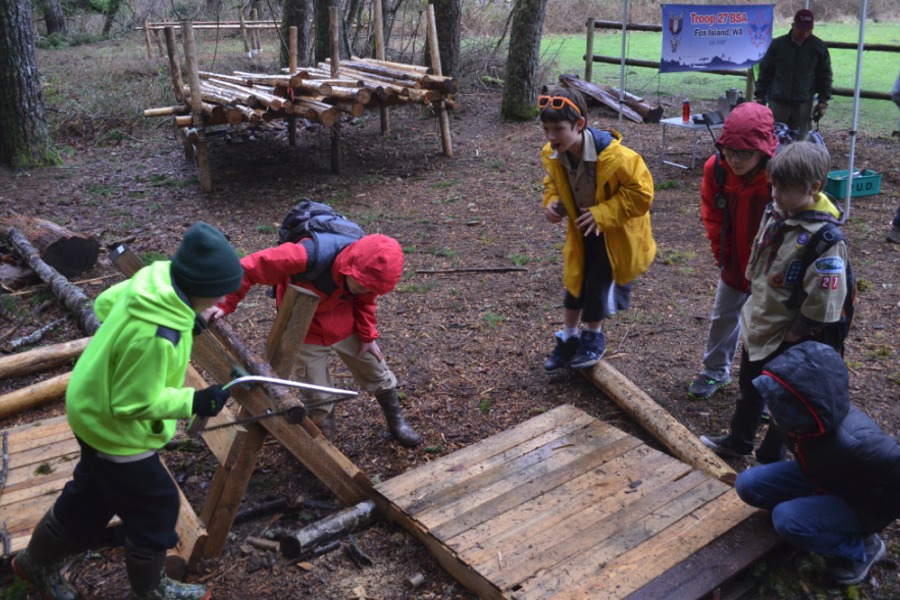 Cub Scouts For 1st Grade & Up
For 1st Grade Through 5th Grade, the Cub Scout program offers Tiger Cubs (1st grade), Wolf Cubs (2nd grade), Bear Cubs (3rd grade) and Webelos (4th & 5th).
These programs offer age-appropriate skill building, responsibility and outdoor experiences that are geared for each age level.
Starting in 2018, girls may join Cub Scouts.
Contact us for more info about girls in Cub Scouts
Download the Pack 27 2017-18 Meeting Schedule and Info Sheet
---
---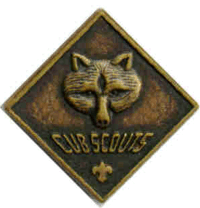 Cub Scout Pack 27 of Fox Island, WA
690 9th Ave, Fox Island, WA 98333
Cub Scout Pack 27, 253-380-4100
Home
Contact Us

Copyright 2017
Website Design by Dragonwyck® Web Design L.L.C.



If you have questions or comments about this website,
please contact the Webmaster